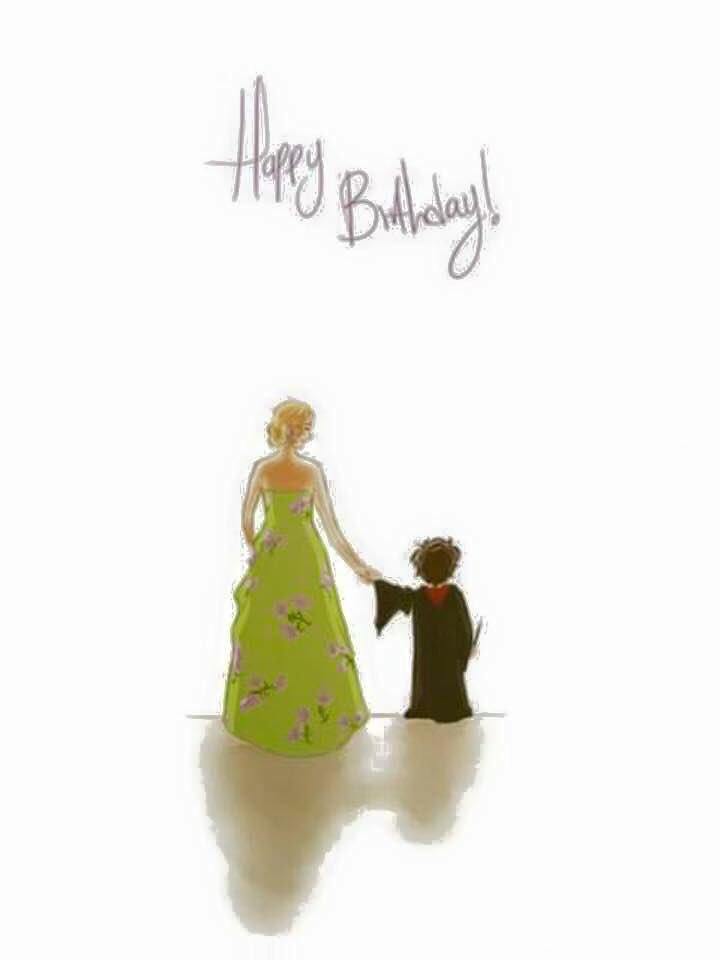 I know, I'm a dork, but I can't help it! My name is Alex Apostol, I'm 31 years old, and I'm still obsessed with Harry Potter! I'm sure I'm not the only one, right? Anyway, today is not only the Chosen One's birthday, but also his creator's birthday! It's no wonder an author of fantasy and supernatural thrillers such as me looks up to Rowling with wide doe-like eyes…she's the best. Literally. I have the research from this week's marketing discussion question for my Master's Degree to prove it! Ironically, as much as I love the Harry Potter and Wizarding World franchise, Harry Potter himself was actually one of my least favorite characters (But don't tell him…at least today. Don't want to ruin the poor sod's birthday!) (And yes, in my head I have a British accent today). Like all nerdy girls who love books and cats, my favorite character is Hermione (SPOILER!)
Even so, I would still love to wish H.P. a happy 38th birthday!
And to JK Rowling a happy happy happy wonderful magical enchanting birthday to you!
Who's your favorite Harry Potter character? If you're not a huge fan of the series, but love JK Rowling's other adult books, which one's your favorite and why?