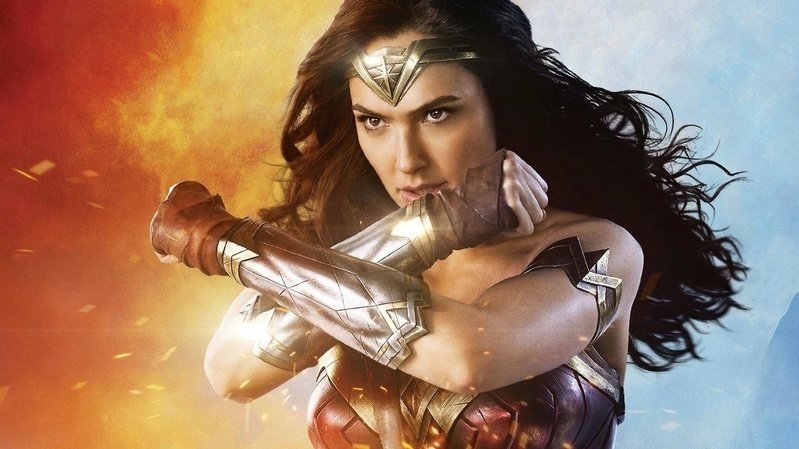 For the last month I have been rereading the Bible cover-to-cover for verses to include in my upcoming nonfiction book "Warrior Princess: Claiming Your Identity in Christ". The book is going to take a look at the dual traits and personalities the Father and Son say we are to be, specifically as women. First, there's the princess. She is a daughter of Christ, the one true King. His blood runs through our veins and we have been adopted into his family when we were born again, accepting Christ into our hearts and turning away from our sins to walk his righteous path. The princess wears a Holy crown and can hold her head up high because she is loved by the King. There are also ways a princess should behave, as we all know. This part of the book uses verses to not only describe how we are a part of God's family, but also how we are to be once we are a part of that family. The second part of the book deals with the Warrior. She is fierce, confident, and proactive in fighting battles- seen and unseen, on earth against the evils of this world and inside against the evil that tries to overtake her. In this part I use verses to explain how we can all be mighty warriors and fight these battles effectively. It's intense. I am so psyched for this book and I'm learning so much as I make my way through the Bible, learning who I am and just how strong I can be through Christ. It's empowering and I hope when the book is finished and in your hands that you are empowered by its verses and words as well. I decided while I read through the Book, I want to share some of my favorite Princess and Warrior verses with you for encouragement. I've felt such a calling to encourage women lately and I can think of no better way than with my writing, the gift God gave me and the passion he placed in my heart.
Now, you're probably wondering why there's a picture of Wonder Woman in this article. She's a fictional, mythical character, not a follower of Christ. Since I am a writer, I enjoy all sorts of books- nonfiction, fiction, and even comic books. I find it interesting in the books I read to look for signs of Christ and his ways, even when they might not be intended by the author. In fact, that makes it all the more special. God has placed his ways on our hearts so deeply that even when we don't follow Him, parts of Him and His ways are still there and they come out in our works. Does that make sense? Even when I look back on my earlier writing, I can see God's ways woven in between the cursing and the sex and the sin I portrayed. It's in the kindness of the heroines; their bravery, their desire to help others, to triumph over evil and save the world. Even in Wonder Woman, so many of her qualities line up with how Christ wants us to be. She is supernaturally strong, she uses truth as a weapon (with her lasso of truth!) she fights against evil, she loves humans and desires to save them, she is willing to die for others. Those are all Christlike qualities we can look up to!
Here are some Princess and Warrior verses I've found in my reading. I am currently halfway through the Bible so these are all old testament verses, but still we find God and Christ leading us and speaking to us women on how we are to be. I hope you enjoy and find encouragement for your day!
---
The Princess: The plan is to break the princess lessons up into sections we can relate to; self-love and health, marriage, parenting, friendship, and work. These are not all the verses I've collected for the Princess so far, but they are some of my favorites that have really spoken to me.
"Then, God looked over all he had made, and he saw that it was very good!" (Genesis 1:31) This includes you, princess!
"So be strong and courageous! Do not be afraid and do not panic before them. For the Lord your God will personally go ahead of you. He will never fail you or abandon you." (Deuteronomy 31:6)
"Study this Book of Instruction continually. Meditate on it day and night so you will be sure to obey everything written in it. Only then will you prosper and succeed in all you do." (Joshua 1:8)
"Now don't worry about a thing, my daughter." (Ruth 3:11)
"Who knows if perhaps you were made queen for just such a time as this?" (Esther 4:14)
"I will praise you, Lord, with all my heart; I will tell of all the marvelous things you have done." (Psalm 9:1)
"Trust in the Lord and do good. Then you will live safely in the land and prosper. Take delight in the Lord, and he will give you your heart's desires." (Psalm 37:3-4)
"You saw me before I was born. Every day of my life was recorded in your book. Every moment was laid out before a single day had passed. " (Psalm 139:16)
"Guard your heart above all else, for it determines the course of your life." (Proverbs 4:23)
"Work hard and become a leader; be lazy and become a slave." (Proverbs 12:24)
"A wise woman builds her home," (Proverbs 14:1)
"Love prospers when a fault is forgiven, but dwelling on it separates close friends." (Proverbs 17:9)
"Choose a good reputation over great riches; being held in high esteem is better than silver or gold." (Proverbs 22:1)
"As iron sharpens iron, so a friend sharpens a friend." (Proverbs 27:17)
"Discipline your children, and they will give you peace of mind and will make your heart glad." (Proverbs 29:17)
"She is energetic and strong, a hard worker." (Proverbs 31:17)
"She is clothed in strength and dignity, and she laughs without fear of the future." (Proverbs 31:25)
"Whens he speaks, her words are wise, and she gives instructions with kindness." (Proverbs 31:26)
---
The Warrior: I plan to separate the Warrior into sections like the Princess, though they are going to pertain more to different ways to fight different battles and trials rather than our different roles in life as women. I haven't decided yet the main fighting tactics I want to focus on yet, though. I know one section will be about trusting in God and one will be about surrounding yourself with a team of faithful women.
"I will protect you wherever you go." (Genesis 28:15)
"You intended to harm me, but God intended it all for good." (Genesis 50:20)
"Don't be afraid. Just stand still and watch the Lord rescue you today." (Exodus 14:13)
"I will personally go with you and I will give you rest—everything will be fine for you." (Exodus 33:14)
"Do not be afraid as you go out to fight your enemies today! Do not lose heart or panic or tremble before them. For the Lord your God is going with you! He will fight for you against your enemies, and he will give you victory!" (Deuteronomy 20:3-4)
"Be strong and courageous for your work will be rewarded." (2 Chronicles 15:7)
"Is not all human life a struggle?" (Job 7:1)
"The Lord set apart the godly for himself. The Lord will answer when I call to him." (PSalm 4:3)
"The Lord is close to the brokenhearted; He rescues those whose spirits are crushed." (Psalm 34:18)
"Put on your sword, O mighty warrior! You are so glorious, so majestic!" (Psalm 45:3)
"They do not fear bad news; they confidently trust the Lord to care for them. They are confident and fearless and can face their foes triumphantly." (Psalm 112:7-8)
"The Lord is for me, so I will have no fear. What can mere people do to me? Yes, the Lord is for me; he will help me. I will look in triumph at those who hate me. It is better to take refuge in the Lord than to trust in people." (Psalm 118:6-8)
"We can make our plans, but the Lord determines our steps." (Proverbs 16:9)
"Don't go to war without wise guidance; victory depends on having many advisers." (Proverbs 24:6)
"The godly may trip seven times, but they will get up again." (Proverbs 24:16)
"The wicked run away when no one is chasing them, but the godly are as bold as lions." (Proverbs 28:1)
"Two people are better off than one, for they can help each other succeed. If one person falls, the other can reach out and helps. But someone who falls alone is in real trouble." (Ecclesiastes 4:9-10)
"A person standing alone can be attacked and defeated, but two can stand back-to-back and conquer. Three are even better, for a triple-braided cord is not easily broken." (Ecclesiastes 4:12)
---
Sorry (not sorry) to bombard you with all these verses in one article! I should have been blogging them little-by-little this whole time, but of course life distracts and gets in the way sometimes. I hope you found some encouragement from them, though, and that God spoke to you through His Word directly, Warrior Princess! Check back for more soon.
Please leave a comment below! I would love to hear what your favorite verse from today was and how it touched your heart or spoke to you.